Endorsements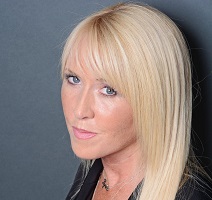 As a female who had experienced serious domestic violence overseas, I promised myself as a survivor that I would never fall victim to any attack in the future.
As an Aunt to my amazing nieces, I never wanted them to experience what I had lived through, so I looked for a martial arts club where I could learn Wing Chun with my eldest niece, as I knew a couple years later she would herself be off traveling overseas.
We tried one club and it wasn't right for us.
My niece then discovered Lun Kuen and SIFU (Master), Stephen Lyons. We never looked back from the moment we walked through the club door. SIFU listens, he is patient and it wasn't a room full of male ego. The club is built on respect for others and the art form.
Through years of rich experience in martial arts, SIFU has created a club like no other where you feel supported. It changed both my niece and myself as people for the better. We could learn how to protect ourselves in a safe and controlled environment.
My niece found confidence there and I saw changes in her for the better. Since having the privilege of being a member of Lun Kuen I have heard from many previous students how SIFU has made the difference in peoples lives.
SIFU is also a very humble individual which makes him a rarity.
If you are looking for a martial arts club with a wealth of knowledge and experience then Lun Kuen is your 'GO TO'! It's unique!
Tanya. S. Bartlett,
Managing Director,
British Voice Over UK
---